Items for Sale at the Fairbury Echoes Museum
The Museum offers quite a few different Fairbury history items for sale. At this time there are no online sales, so one must stop in at the Museum to purchase these items.
One of the most popular items sold by the Museum are new copies of Alma Lewis James' book Stuffed Clubs & Antimacassars. Alma wrote a very entertaining book about life in Fairbury between its founding in 1857 and 1900.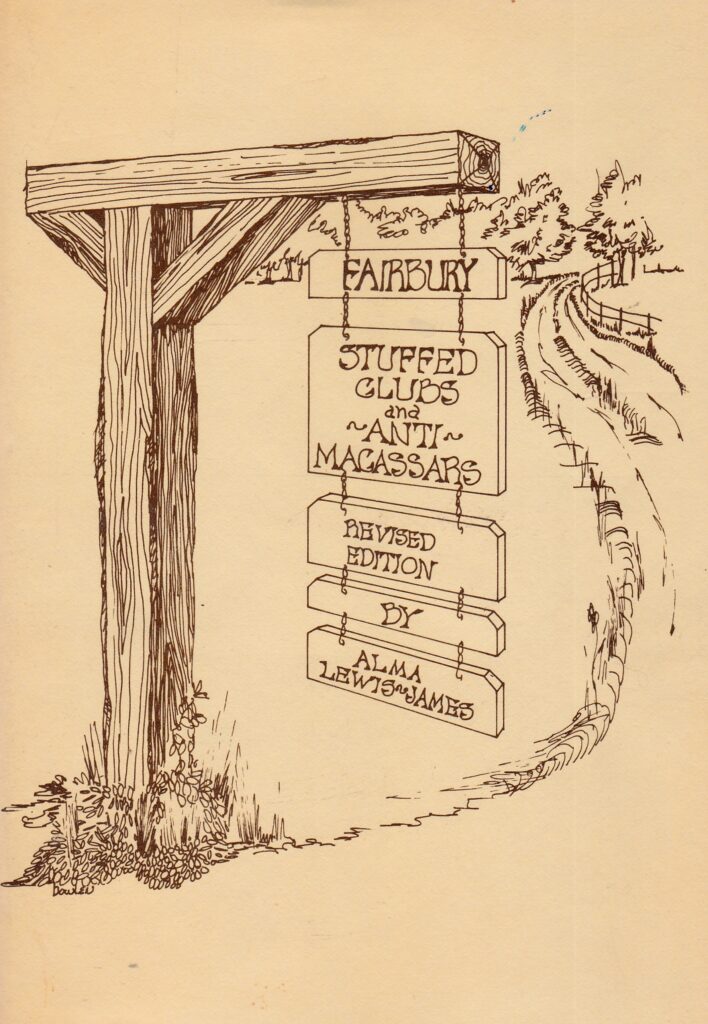 Stop and visit the museum to review the other items available for purchase.