Our Founding
The nation's interest in history was greatly increased during the 1976 anniversary of the nation being founded for 200 years. Fairbury citizens became interested in establishing a museum to preserve Fairbury's rich history.
The concept of creating a museum under the direction of the Dominy Memorial Library board was put into action in 1976. The initial impetus for its development was carried out by Henry Phillips, Pearl Jeffries, Bea Tetley, Frances Lindsay, Fay Kyburz, Paul Mason, Dorothy Nussbaum, Ken Elliott, Mary Orth and O.L. Hawk.
Floyd & Marion Stafford's purchase and donation of the Carrithers home located at 105 E. Walnut made the museum a reality. Marion also made a significant cash contribution to the museum's operating fund. Marion Stafford also donated many family heirlooms to help stock the museum After many volunteer hours preparing not only the structure, but also the holdings of the museum, the museum opened on June 23, 1979.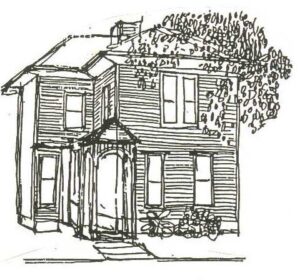 The Fairbury Echoes Museum was at 105 East Walnut from 1979 until 2003.
After 24 years of operation at the original location, major maintenance issues forced a decision. With the library board's encouragement, the committee re-organized as a not-for-profit corporation in 2003 and purchased the current location (126 West Locust or Main Street). The board of directors responsible for this improvement were Nancy Ifft, Jean Jensen, Ann Kennedy, Peggy Metz, Donna McCue, Diane Pawlowski, Dorothy Reis, Lois Simpson, and Ruth Teubel.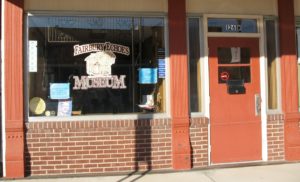 As of 2020, the current board of directors includes Mary Carter, Diane Pawlowski, Dale Maley, Carl Borngasser, Ron Schlipf, Wayne Varner, Donna Roman, Phil Troehler, and Ruth Teubel.